Alex Rodriguezs ex-wife Cynthia Scurtis hits back on the Alex's comment of being paid excessive amount to her as spousal support and he also reported that he was upset that she's not making effort to do master degree in psychology. The mother of two daughters, claimed that Alex had told him to discontinue her work and wanted her to focus on parenting their children, so that he could give time on his extensive travelling. She also added saying that Alex is seeking support from the public and press to baffle her, which she felt to be disgusting and disheartening.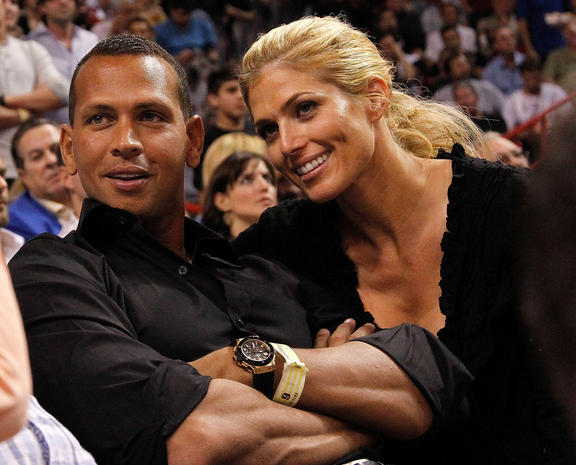 Cynthia's spousal support:
The report first broke the news that Alex and Cynthia were feuding over the spousal support. Actually, Alex hands over $115000 to his ex-wife and daughters, Natasha, who is 13 years old and Ella, who is of 10 years old. The couple got married at 2002 and they were together till 2008. Source reported to a magazine that Alex as a father, is never going to change anything about what he does to his daughter and the time he spends with them. He feels that his ex-wife, Cynthia is demanding excess money and should come down a bit on her expenses. Alex said that he can provide her with $20,000 but Cynthia is pushing it to $50,000. The total expenses for their children is between $7000- $12,000 in a month and her demand is big.
Rumors about Alex:
The spousal agreement was said to be amended after Alex retires from the baseball, which actually happened in 2016. The star claimed that his annual salary dropped from $30,000 million to $3 million. Now Alex Rodriguez seems to be dating Jennifer Lopez since 2017 and as per the rumor they are said to be engaged. On the Wednesday night, the star popped out a diamond ring while playing World Series at Boston. But still, the couple has not made an official announcement yet.